Brown booby sighting!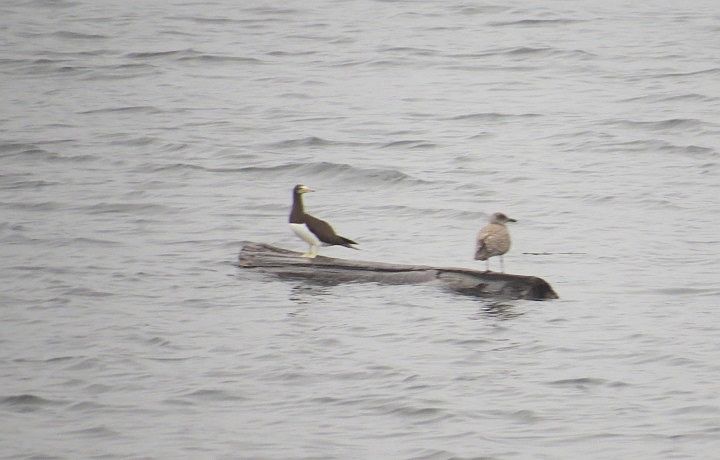 Wow! We have had an incredible run of rare bird sightings lately. Keep your eyes on the Sound, shores, and trees as the fall migration begins. We love to hear what you are seeing out there.
This just in from Ed Swan today:
Gary Shugart saw and photographed a Brown Booby off the Tahlequah ferry this morning. The bird was on a log in a rip about a third of the way out from Tahlequah.   Searches for the bird from Tahlequah and the Tacoma waterfront subsequently failed to find the bird but it's probably worth a trip down if you have time to look.  A Brown Booby rode a boat mast from Blake Island to Tacoma in 2002 for the first Vashon record.
When I went down immediately after hearing from Gary, I saw some serious rips going that produced a lot of bird activity.  About 10 Western Grebes scattered between Pt. Defiance and Tahlequah and a lot of Bonaparte's Gulls were stretching from Pt. Defiance up Colvos Passage.  At least 20 Rhino Auklets were east of the ferry run and many gulls including nine Heermann's Gulls were resting on the beach.  A Merlin swooped again and again on the gull flock without any result but chasing them in to the water.
Gary also noted some Common Terns and had seen some last week as well.
Ed Swan
Nature writer and guide