People
STAFF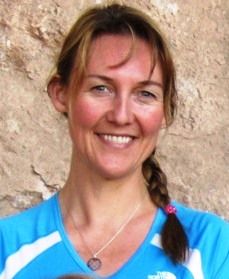 Bianca Perla, founder and director, was raised on Vashon. At age 9 her parents gave her what they called her equestrian driver's license—free rein to explore the island on her horse! These early escapades nurtured a deep respect for animals, and a life-long love of the outdoors. Since then, Bianca has been passionate about working on projects that broaden our concept of community beyond humanity to include nature. She believes citizen science is one of the most effective tools for raising awareness of nature and helping us make informed decisions about how to live respectfully.
Bianca has a BS from Stanford University, an MS in Animal Behavior from Northern Arizona University, and a doctorate in Ecology from University of Washington. For the past 15 years she has worked as a conservation biologist and science educator in many remote and spectacular places including Yosemite, Grand Canyon, Monterey Bay, and River of No Return Wilderness in Idaho. She has also worked with a diverse array of species including wolves, yellowfin tuna, prairie dogs, aquatic insects, and plants of desert springs. Bianca recently authored Family Walks on Vashon and Prairie Dogs: Communication and Community in an Animal Society.  Resume/CV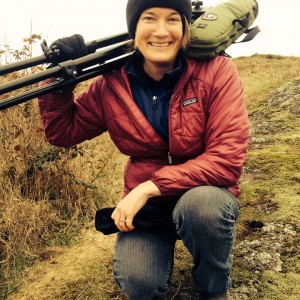 Kathryn True, outreach and program manager,  is an island-based freelance writer and naturalist. As a kid growing up on remnants of the wild in suburban Portland, Oregon, she was smitten with creek-walking, swamp-mucking, and backyard katydids. These early forays laid the foundation for lifelong nature exploration, and inspired Kathryn to share natural wonders with adults and children through writing and teaching—she especially loves to connect kids and teens with the outdoors. One of her most memorable island nature encounters is watching two baby Pileated woodpeckers be instructed by their mom in how to find dinner. For Vashon Nature Center, Kathryn oversees social networking, citizen science events, and blogs for the Vashon Nature Center. She is keen on growing a shared island "phenology notebook"—and posts island phenomena on our Facebook page.
Kathryn has taught locally through Audubon, Family Link, Vashon Allied Arts, and Vashon Wilderness Program. She is the co-author of the combination guidebook/field guide, Nature in the City: Seattle, and edited Seattle Tilth's popular Maritime Northwest Garden Guide. See more of her writing at kathryntrue.com.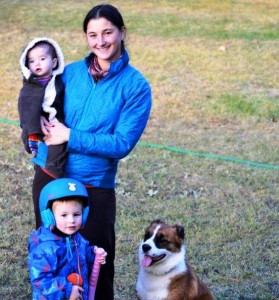 Maria Metler, education specialist, is a mother, naturalist and educator who is happy to call Vashon Island her home. She grew up on the shores of Puget Sound on a street named Cedar, and her fascination with the natural world has continued ever since. As a child, she explored the woods for the perfect climbing tree, followed streams around just one more bend, and trolled along the water's edge for the next visual treasure—these continue to be some of her favorite pastimes. Maria is thankful for regular encounters with island nature—from a humpback whale breach off of Neill Point, to a flock of golden-crowned kinglets sweeping through the forest, or a harbor seal following along curiously on a paddle—these things continually inspire her to foster connections with others and the natural world around them. Active with Vashon Nature Center since 2012, Maria integrates research and education into independent study and school programs, and is working to grow extracurricular options that engage students in nature.
Maria holds a Bachelor of Arts in Environmental Education from Huxley College at Western Washington University. She has more than 12 years of experience teaching children and adults in outdoor settings. Currently, she is director of aquatic operations for Vashon Watersports, where she is a paddling guide and instructor. Maria also teaches for Vashon Allied Arts.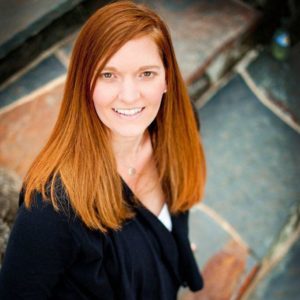 Kelly Keenan, salmonwatch coordinator and wildlife first responder, has a degree and professional background in research in Health Sciences. She is a budding wildlife photographer and avid naturalist. Kelly has been participating in the Salmon-watching program for 4 years, first as a volunteer and now as the Salmonwatch Coordinator. She brings her understanding of humans, science and nature together to act as the main public contact for calls about wildlife on the islands. She works with VNC scientists to upkeep natural history databases on wildlife sightings and behaviors. Kelly has spent considerable time setting wildlife cameras, investigating  tracks and signs, and helping with wild animal rescue transports as part as part of her position as VNC's wildlife first responder.  She is in the midst of publishing her first book on Vashon Butterflies with Rayna Holtz due out in 2017.
ADVISORS AND PARTNERS
Our Science Advisory Council—a community of more than 45 scientists and naturalists—supports our programs and provides expertise in species identification and research methodology.  Meet our core group of advisors.
Professional Affiliations: Vashon Nature Center is a member of theCitizen Science Association, Society of Northwestern Vertebrate Biology, and the USA National Phenology Network.
Partners and supporters: Vashon-Maury Island Land Trust, Vashon Beach Naturalists, Vashon-Maury Island Groundwater Protection Committee, Vashon-Maury Audubon Society, Vashon-Maury Island Heritage Association, and Vashon School District. Our programs are supported by Vashon Partners in Education, Rose Foundation, King County, and the Mountaineers Foundation.
Big thanks to all who participate in our island nature community!
Featured photo by: Kelly Keenan