Science Advisory Council
Vashon Nature Center's Science Advisory Council members highlight the richness and depth of natural history knowledge available on our island. Many council members have professional careers in the sciences. Some are long-time naturalists who carry the story of island nature in their bones. All of them call Vashon and Maury Islands home. Members of our Science Advisory Council advise us on research protocols, help us with species identification or natural history questions, participate as experts in our citizen science and education programs, or get together with us just to talk nature. We are thankful for every one of these people. They form the backbone of our island nature community.
SCIENCE ADVISORY COUNCIL MEMBERS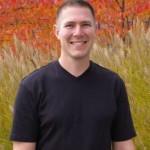 Jeff Adams is a marine and freshwater biologist currently working for Washington Sea Grant, a department in the UW's College of the Environment. His naturalist passion lies with discovering, interpreting, and sharing the amazing natural and human history stories that aquatic life can tell us.  Washington Sea Grant , FB/Twitter @SalishSeaLife.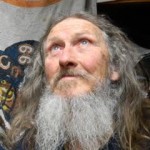 John Browne: "I'm an old left-handed hippie, Washington native, college dropout, tree planter, native plant fancier/nurseryman, parent/g'parent, occasional musician, community volunteer, amateur naturalist, emergency midwife, and omnivore, who has relied on wood heat exclusively since 1969. My undying curiosity will, hopefully, be inheritable (ie I'm sure that it will find a home after I'm gone). Vashon resident since 1982… first visited in 1949. I like it here!" We regularly call on John's curiosity, plant midwifery skills, and ability to use left-handed scissors.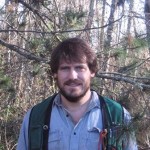 Derek Churchill is both a forester and scientist whose focus is applying ecological knowledge to on-the-ground forest management challenges across the Pacific Northwest, including Vashon Island. He runs a forestry consulting company that specializes in ecological forestry. Currently he has a post-doc at UW in the School of Environmental and Forest Sciences, where he is teaching silviculture and conducting research on using LiDAR to guide multiscale resilience management in the Sierra Nevada and Colville National Forests.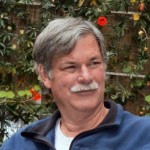 Tom Devries, PhD,  retired in 2014 from 22 years of teaching science at Vashon High School. He maintains an active paleontological research program in Peru, where he has conducted field work since 1980. DeVries earned his doctorate in geology at Ohio State University and did post-doctoral work in the School of Oceanography at Oregon State University.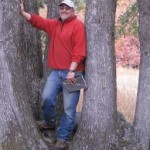 Jim Evans has been an environmental educator, conservation biologist, and restoration ecologist in the Pacific Northwest for more than 25 years.  Jim is currently the State Stewardship Program Manager for the Washington Native Plant Society.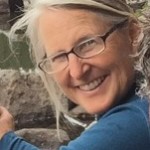 Karen Fevold,  Karen has a Master's of Science in Ecosystems Analysis and Conservation from the School of Forestry at the University of Washington, ask her about the hyporheic zone! She has also inventoried salmon habitat, freshwater mussels, birds and plant communities of a number of King County's rivers, streams and adjacent properties.
Tessa Francis, PhD, is a research scientist at the University of Washington Tacoma where she is the lead Ecosystem Ecologist at Puget Sound Institute.  She conducts research related to the impacts of climate and other environmental variables on food web dynamics.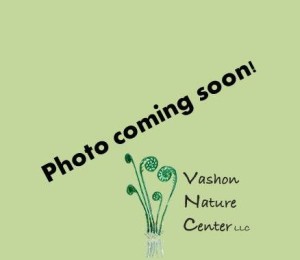 Robert Fuerstenburg, Aquatic and Fisheries Biologist King County, Retired.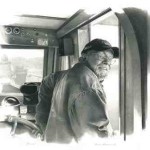 Bruce Haulman is an island historian. His publications: Vashon Island (2011), Brief History of Vashon (2016), and on-going Time&Again Series interpret the Island's history.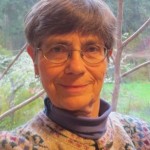 Rayna Holtz is a retired librarian and amateur naturalist who helped start the Vashon-MI Audubon and Vashon-MI Land Trust in 1989, the Walk on the Wild Side programs in 1991, the annual Vashon butterfly count in 1996, the Low Tide Celebration in 2006, and the Vashon Beach Naturalists in 2010. She worked on the Vashon Stream Survey in 2000-2001, as a Salmon Watcher since 1998, surveys for dead seabirds for COASST, monitors for Seastar Wasting Syndrome, and has volunteered for all four VNC Bioblitzes.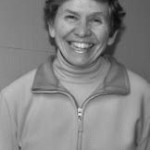 Ellen Kritzman has a Masters degree in zoology (as well as library science), and retired from the job of Curator of Mammals at the Slater Museum, University of Puget Sound, Tacoma. She has authored several articles, and the field guide "Little Mammals of the Pacific Northwest" in 1977 and continues to be interested in sharing her passion for evolution, adaptation and biodiversity with other Islanders.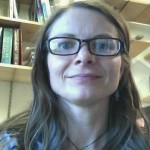 Adria Magrath: Growing up in rural PNW communities, Adria developed an early appreciation for studying interconnections in the natural world long before she knew what the word "naturalist" meant. She studied mechanisms of molecular Biology at UW and works as a biology professor at Shoreline Community College. She has a passion for the untamed outdoors that has led her to fieldwork on Spotted owls for the Forest Service, and invertebrate, salmonid and botanical surveys for the USDA and other agencies. She has also been a restoration crew manager, trail builder, and volunteer with Vashon Beach Naturalists.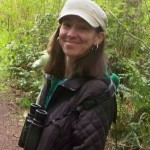 Harsi Parker is a dedicated naturalist whose studies have focused most heavily on birds and arthropods, thereby earning herself a host of desirable nicknames such as "the bug whisperer" or "that bird lady." She combines her own hands-on experience, photography and field notes with established reference works and data in order to identify wildlife, educate within the community and assist in the building of a more comprehensive local wildlife knowledge base.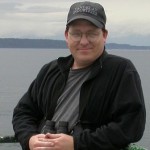 Ezra Parker has a keen interest in learning about all aspects of the natural world, with a particular emphasis on avifauna. He is a graduate of the Seattle Audubon Master Birder program, currently serves as vice-president and CBC coordinator for the Vashon-Maury Island Audubon Society along with co-leading their monthly bird walks, and is a participant in a number of avian-oriented citizen science programs such as the Breeding Bird Survey and Puget Sound Seabird Survey.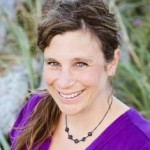 Heidi Hans Petersen, PhD. Heidi became fascinated with insects as a young girl while collecting caddisfly larvae to use as steelhead bait!  The interface between people and biology is her passion.  She enjoys teaching, tromping through Dockton woods, and paddling or pedaling anywhere! Heidi graduated with a BS in biology from North Park University, and received her MS in plant pathology and Ph.D. in entomology from University of Florida. As an agricultural ecologist, she works to build partnerships with low resource farmers to develop relevant, sustainable strategies for enhancing agricultural production and food security. (photo credit: Marla Miller).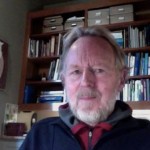 John H. Rupp is recently retired, Emeritus Curator, Point Defiance Zoo and Aquarium, Tacoma, Washington. Academic specialty: elasmobranch fish (sharks, skates and rays. Area of interest: apex predator biology, ecology and behavior. Master of Science, University of Guam Marine Science Center, marine biology. Bachelor of Science University of Utah, zoology. Vashon resident since 1985.
Gary Shugart, is Head Curator of Collections at University of Puget Sound's Slater Museum of Natural History. Gary is excited because he thinks he signed up for SAC as in Strategic Air Command (not SAC as in Science Advisory Council). So, if you see him flying dangerously around Vashon you will know why.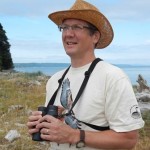 Ed Swan is a nature writer and guide and author of The Birds of Vashon Island.  Ed's website is www.theswancompany.com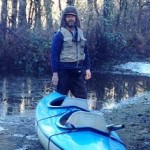 Alan Warneke is a long-time island resident and naturalist specializing in dragonfly ecology and identification.
Featured photo: Kelly Keenan